March 31, 2021
Caplan Cobb attorneys Brandon Waddell and Cameron Roberts recently authored articles in the Spring Journal for the American Bar Association's Business Torts and Unfair Competition Committee.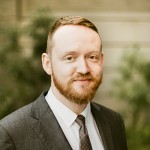 Brandon's article, "Mission Creep: The Evolving Impact of the Supreme Court's Heightened Materiality Standard for False Claims Act Cases on Common-Law Fraud Claims," examines how elements of the "heightened" materiality standard set out by the Supreme Court in United States ex rel. Escobar have begun showing up in garden-variety, common-law fraud cases and offers practical observations about this development for lawyers who litigate such cases. The full article can be read here.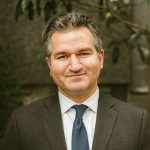 Cameron's article, "Supreme Court to Interpret the Scope of the Computer Fraud and Abuse Act," discusses how appellate courts are split over whether a person violates the Computer Fraud and Abuse Act by accessing information for an unauthorized purpose or in violation of a use restriction and how Van Buren v. United States promises to resolve the current split of authority. The full article can be read here.