Jarred Klorfein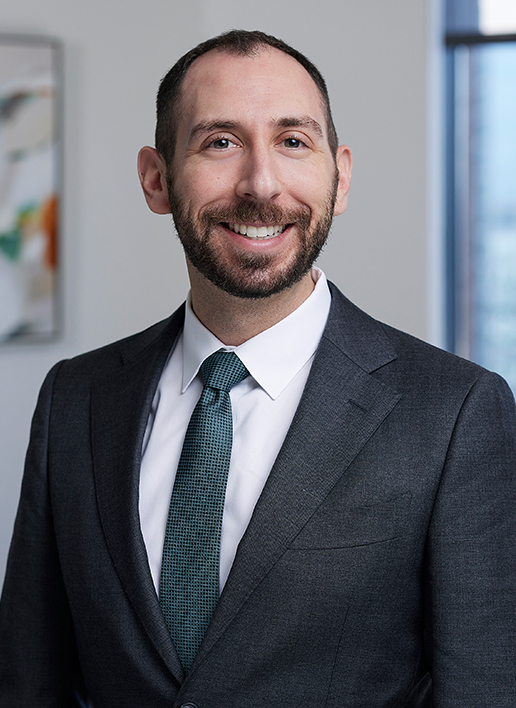 Jarred A. Klorfein is an associate with Caplan Cobb whose practice focuses primarily on business litigation in a wide range of subject matters, including contract claims, business torts, restrictive covenants, trade secrets, and civil conspiracy. He regularly litigates in state and federal courts and in private arbitrations.
Jarred also maintains a robust public-interest practice, with a focus on upholding constitutional rights. He served as co-counsel in a federal class-action lawsuit brought on behalf of a class of incarcerated women with serious mental illness who were being held in unconstitutional conditions of solitary confinement, eventually securing a comprehensive settlement to address the jail conditions. Jarred has also represented clients raising first amendment challenges to city ordinances and under state law.
Before joining Caplan Cobb, Jarred served as a law clerk to the Honorable Donald M. Middlebrooks in the U.S. District Court for the Southern District of Florida. Jarred also practiced with Paul, Weiss in Washington, D.C.
"Jarred is a talented lawyer with powerful intellect and unwavering work ethic that together provide unparalleled client service."
Practice Areas
PRACTICE AREAS
Business Litigation & Counseling. Jarred represents plaintiffs and defendants in business disputes involving contract claims, fraud and fiduciary duty claims, and other business torts. Jarred routinely represents and advises clients involved in matters related to restrictive covenants, business breakups, employment separations, and allegations of business misconduct.
Complex Litigation. Jarred has experience representing clients in a variety of complex litigation including class actions, civil conspiracy, and securities actions. He has also defended clients in matters arising out of federal statutes, such as the Sherman Act, RICO, the Foreign Corrupt Practices Act, copyright law, the False Claims Act, and the Defend Trade Secrets Act.
Appellate Advocacy. Jarred has briefed multiple appellate matters, including before the Board of Immigration Appeals and the Michigan Supreme Court.
Education
EDUCATION
J.D., cum laude, The University of Michigan Law School
Associate Editor, Michigan Law Review
B.A., magna cum laude, University of Georgia
Honors & Recognition
HONORS & RECOGNITIONS
Listed in Best Lawyers: Ones to Watch in America for Commercial Litigation
Activities
PROFESSIONAL & COMMUNITY ACTIVITIES
Atlanta Bar Association
American Bar Association