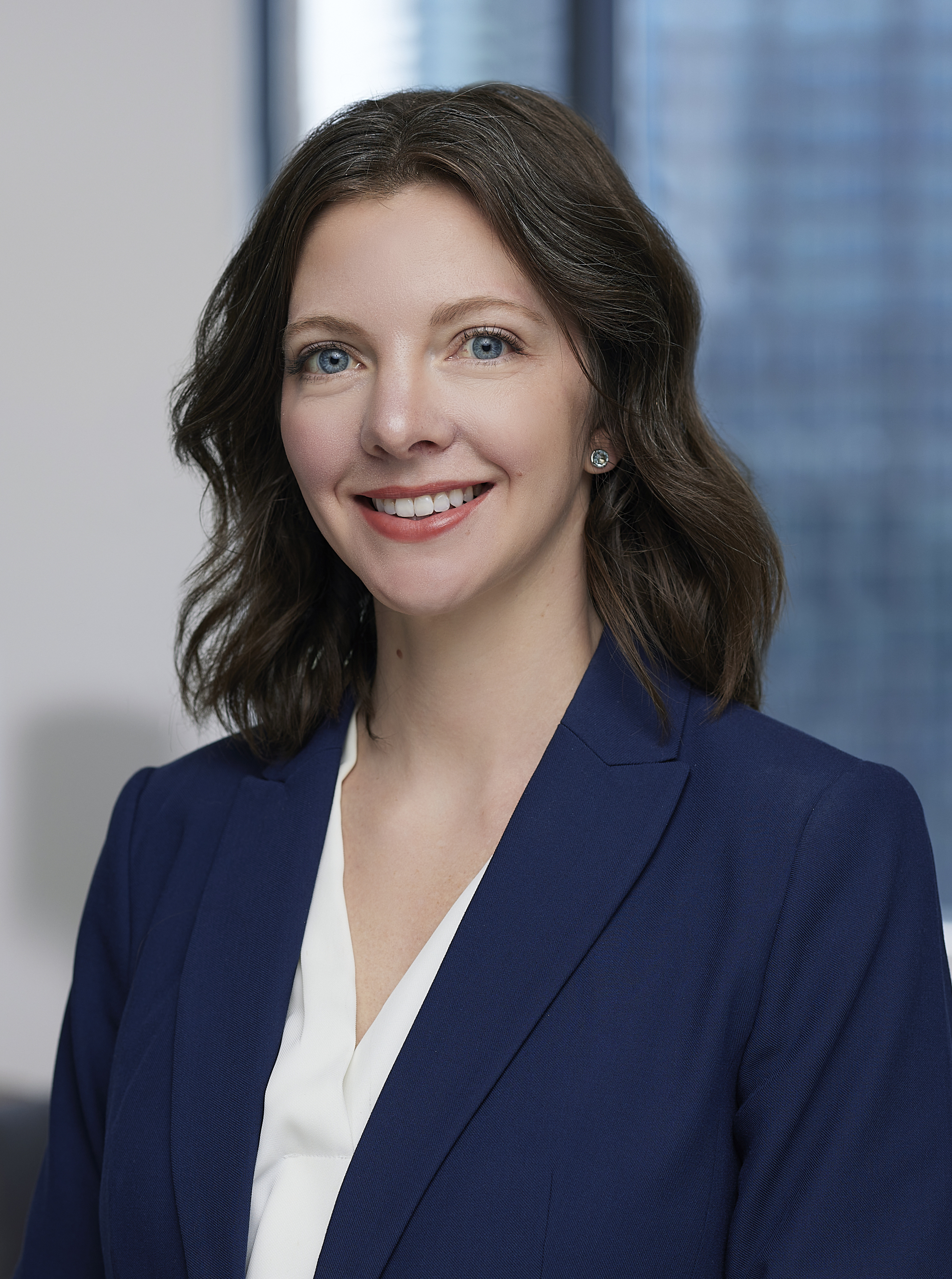 Julia Blackburn Stone is a partner with Caplan Cobb and represents clients in a variety of litigation matters in state and federal courts in Georgia and other jurisdictions. Julia specializes in complex business litigation, securities law, and appellate practice.
Prior to joining Caplan Cobb, Julia practiced at the law firm of Rogers & Hardin LLP in Atlanta, where she handled cases involving securities, contract disputes, business torts, procurement protests, and constitutional litigation, among other things. Super Lawyers magazine has honored Julia as a Super Lawyer or Rising Star in business litigation since 2017.
Julia and her husband, Patrick, live in Decatur with their two children.
"Julia is an extremely diligent, tenacious and talented advocate who took the laboring oar on marshalling the facts and drafting the briefings, including our appellate court filings."
Practice Areas
PRACTICE AREAS
Business Litigation.  Julia has represented both plaintiffs and defendants in a range of business disputes, including disputes involving claims for breach of contract, business torts, patent infringement, and violations of various state and federal statutes governing business conduct, such as the Uniform Deceptive Trade Practices Act, the Fair Business Practices Act, and RICO.
Securities Litigation.  Julia has extensive experience representing companies and individuals in securities law matters. She has represented clients facing SEC investigations, SEC enforcement actions in the SEC's administrative forum and federal court, and private securities actions.
Appellate Practice.  Julia has represented parties in appeals to the Eleventh Circuit Court of Appeals, the D.C. Circuit Court of Appeals, the Georgia Supreme Court, and the Georgia Court of Appeals. These appeals have involved numerous complex and significant issues, such as the constitutionality of the SEC administrative forum, the extent statutes of limitations limit the government's ability to bring certain claims, and the interpretation of Georgia statutes concerning the operation of Georgia limited liability companies.
Education
EDUCATION
J.D., with high honors, Emory University Law School
Executive Notes and Comments Editor, Emory International Law Review
Order of the Coif
B.N.A. Award for Excellence in the Study of Health Law
Dean's Awards for Civil Procedure and Health Law
B.A., magna cum laude, Barnard College, Columbia University
History Department Honors
Distinction on Senior Thesis
Student Admissions Representative
Cases
REPRESENTATIVE CASES
Business Litigation
Secured dismissal of claims against national banking association related to its check processing practices.
Secured summary judgment for a natural gas provider facing claims for negligence and fraud related to the provider's billing practices.
Successfully resolved a fraud and breach of fiduciary duty case that involved a buyout of a private equity client's interests in a major film production.
Obtained vacatur of a more than $7 million jury verdict in a bread-of-fiduciary-duties and trade-secrets case.
Successfully represented a major health insurance provider in a procurement protest before Georgia State administrative agencies and in related court proceedings.
Secured dismissal of claims for breach of contract and fraud for a major international law firm in a suit related to the law firm's representation in a prior matter.
Securities Litigation
Represented an investment advisory firm and its principals before an SEC Administrative Law Judge and on appeal to the Commission in an action alleging fraud and breach of fiduciary duties.
Represented a former Fortune 500 executive in a criminal securities fraud case involving complex accounting issues.
Successfully defended the independent directors publicly traded real estate investment trust in a securities class action concerning the company's public disclosures.
Represented several major financial institutions in a securities fraud action related to the underwriting and sale of residential mortgage backed securities.
Appellate Practice
Represented an investment advisory firm and its principals in the D.C. Circuit Court of Appeals in an appeal challenging the constitutionality of the SEC's administrative court and whether a statute of limitations applied to cases in which the SEC seeks to bar individuals from the securities industry, disgorge profits from defendants, and order defendants to cease-and-desist from violating securities laws.
Represented half the members of a closely-held limited liability company in the Georgia Supreme Court in a dispute concerning the right to control the company and a matter of first impression related to the interpretation of the Georgia limited liability company statute.
In the Eleventh Circuit Court of Appeals, successfully represented the owner of a digital media application in a putative class action alleging violations of the Video Protection Privacy Act.
Activities
PROFESSIONAL & COMMUNITY ACTIVITIES
Clarence Cooper Inn of Court (2016 – present)
Bleckley Inn of Court (2012 – 2014)
Legal Committee, ACLU of Georgia (2016 – present)
Georgia Justice Project Volunteer (2016 – present)
Barnard Alumnae Admissions Representative (2008 – present)