Sarah Brewerton-Palmer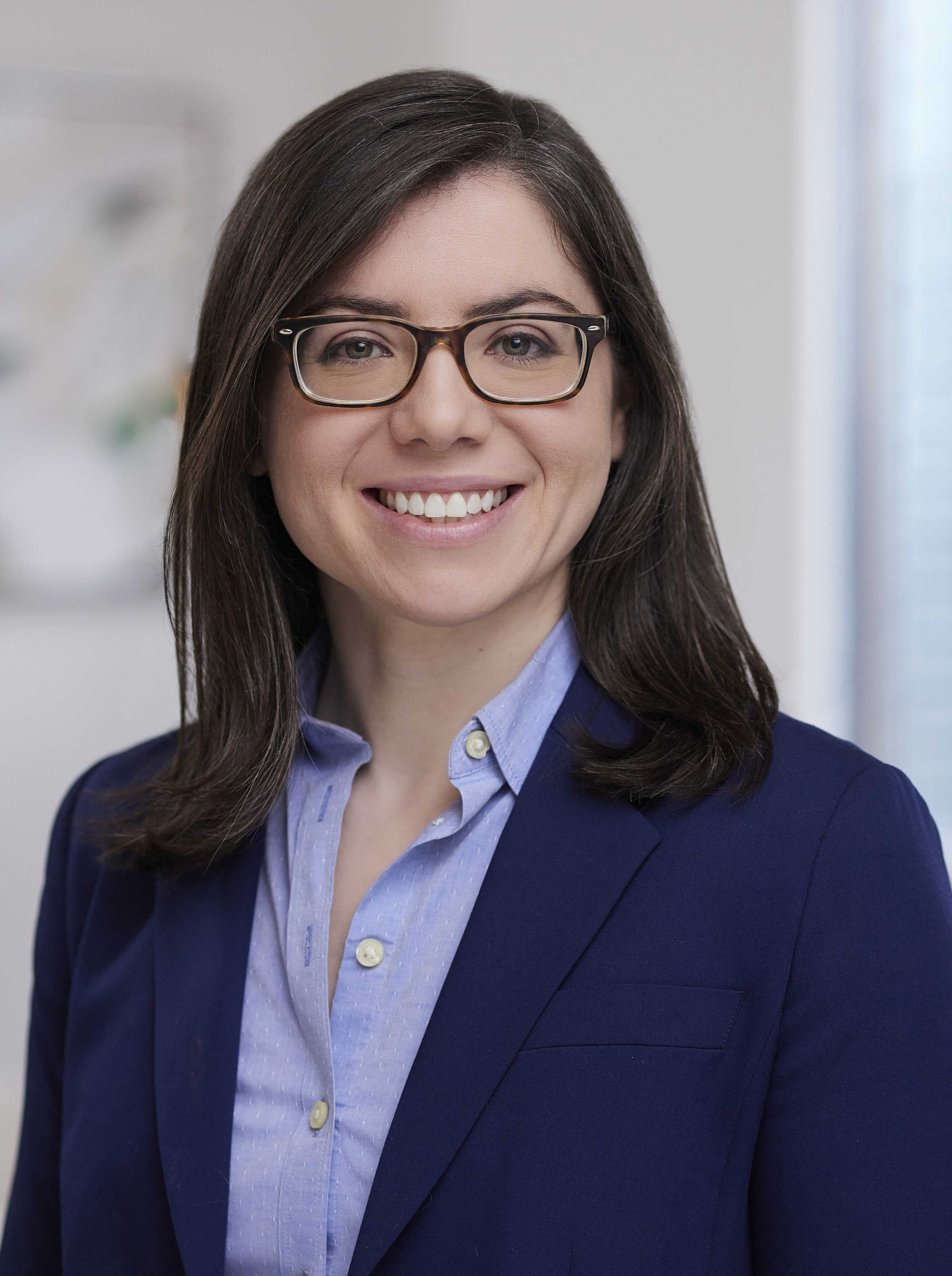 Sarah Brewerton-Palmer is a partner with Caplan Cobb specializing in complex business litigation, First Amendment issues, media & communications law, and appellate matters.  Sarah also maintains an active pro bono practice focused on media clients and criminal cases.  Super Lawyers magazine has recognized Sarah as a "Rising Star" in business litigation since 2019.
Before joining Caplan Cobb, Sarah served as a law clerk to the Honorable Jill Pryor of the Eleventh Circuit Court of Appeals in Atlanta, Georgia.  Prior to clerking, Sarah practiced with Jenner & Block in Chicago, Illinois.  Sarah has also volunteered her time as a law clerk to the Orleans Public Defender in New Orleans, Louisiana.
"Sarah's legal analysis and negotiation skills have been consistently excellent, and she also showed a great feel for the business and budget issues we faced in the context of the legal situation. . . . Her professional attention to our case assured us that we were very capably represented."
Practice Areas
PRACTICE AREAS
Business Litigation.  Sarah routinely litigates complex commercial matters on behalf of both plaintiffs and defendants.  She has experience with a wide variety of commercial disputes, including breach-of-contract litigation, post-employment disputes, fiduciary-duty claims, business breakups, and commercial lease disputes.
First Amendment, Media, and Communications Law.  Sarah frequently litigates cases involving the First Amendment and governmental transparency.  In 2017, she represented the Undisclosed podcast before the Georgia Supreme Court in its suit to obtain recordings of a criminal murder trial.  She has also represented news organizations such as the Atlanta-Journal Constitution and WSB-TV, along with non-profit organizations such as American Oversight, in their efforts to obtain public records from governmental bodies. Sarah has also filed amicus curiae briefs advocating for First Amendment rights and open government on behalf of some of the most influential non-profits in the country.
In addition to First Amendment and open records issues, Sarah's media practice also focuses on federal communications law.  She has advised multi-national corporations on compliance with federal communications regulations and has represented a class of individuals in their suit to enforce communications regulations against one of the largest telecommunications providers in the country.
Appellate Practice.  Sarah has successfully represented clients before the United States Supreme Court, the Fourth Circuit Court of Appeals, the Eleventh Circuit Court of Appeals, the Georgia Supreme Court, and the Georgia Court of Appeals.  Her appellate experience has involved issues such as major contract disputes, complex federal regulatory questions, open records laws, and federal criminal statutes.   In her year as a clerk on the Eleventh Circuit, Sarah gained important insight into federal appellate practice and became familiar with a wide range of federal statutory regimes and constitutional law.
Education
EDUCATION
J.D., magna cum laude, The University of Michigan Law School
Online Editor, Michigan Law Review
Order of the Coif
B.A., magna cum laude, The University of Missouri
Activities
PROFESSIONAL & COMMUNITY ACTIVITIES
Board of Directors, Georgia First Amendment Foundation
Planning Committee, Annual Georgia Bar Media & Judiciary Conference
Access to Justice Committee, State Bar of Georgia
Member, Media Law Resource Center
Barrister, Lamar Inn of Court
Speeches & Publications
SPEECHES & PUBLICATIONS
Much Ado About Doxxing: Privacy, FOI, and Legislative Responses, presented at the National Freedom of Information Coalition's National FOI Summit (2022)
Gold Dome 2022 Recap, Georgia First Amendment Foundation and The Atlanta Press Club Inc. webinar (2022)
The Ins and Outs of Ethics in Dealing with the Media While Handling Big Cases, presented at the State Bar of Georgia's seminar on Handling Big Cases (2021)
Restricting the Restrictive Covenant, American Bar Association (2021)
Will Knowing Less About Cyberattacks Really Make Georgians Safer?, The Georgia First Amendment Foundation (2021)
Law Enforcement and the First Amendment, presented as part of the Georgia First Amendment Foundation's 2020 Weltner Event (2020)
Supreme Court Invalidates TCPA Amendments, Expands Skepticism of Content-Based Commercial Regulations, Media Law Resource Center (2020)
Post-Reed Sign Regulation for Municipalities, presented at the Georgia Municipal Association's City Attorneys' Virtual CLE (2020)
What Georgia's Shelter-in-Place Order Means for the Media, Georgia First Amendment Foundation (2020)
Transparency in the Time of Coronavirus: Tips for Virtual Government Meetings, Georgia First Amendment Foundation (2020)
How to Keep Public Meetings Open in an Emergency, presented at the Georgia First Amendment Foundation's Transparency Town Hall (2020)
Six Tips for Drafting Binding Term Sheets at Mediation, American Bar Association (2020)
Eleventh Circuit Reinstates Haitian Businessman's Defamation Claims, Media Law Resource Center Digital Newsletter (2019)
The Accountant-Client Privilege, presented at the Georgia Society of CPAs annual Fraud & Forensic Accounting Seminar (2018)
Nuts and Bolts of Civil Appellate Practice: Drafting the Briefs, presented at the State Bar of Georgia's annual Appellate Practice Section CLE (2018)
Offers of Judgment in Civil Rights Cases, presented at the ICLE Seminar on Litigation under 42 U.S.C. § 1983 (2017)
IN THE PRESS
Could the Braves rebrand and drop the chop? Experts say the route is long, but navigable, by Jay Busbee, Yahoo Sports (2021)
Former city official convicted of violating Georgia's open records law, WSB-TV (2021)
Forest Park considers ethics attorney, The Clayton Crescent (2021)
50 trees cut down in Roswell for a detention pond spark debate, by Adrianne Murchison, The Atlanta Journal-Constitution (2021)
Experts say bills going through legislature will make it easier for government to hide details of cyberattacks, WSB-TV (2021)
How two cybersecurity bills in Georgia could mean the public knows less about cyberattacks, by Robbie Sequeira, The Gainesville Times (2021)
Pandemic changes public meetings for good, by Zachary Hansen, The Atlanta Journal-Constitution
Decatur city officials say private meetings of nonprofit managing Legacy Park were legal, by Dan Whisenhunt, Decaturish (2020)
Augusta officials call, cancel CARES Act meeting, by Susan McCord, The Augusta Chronicle (2020) 
Town drops sign rules after House minority leader objects, The Associated Press (2020)
Attorney: Arrest over sign in Valdosta protest was unconstitutional, by Jennifer Morejon, WALB News (2020)
State of emergency: Coronavirus changes how local governments meet, by Amanda C. Coyne, The Atlanta Journal-Constitution (2020)
Municipalities weighing public access, safety at government meetings, by Leon Stafford, The Atlanta Journal-Constitution (2020)
Experts address how to comply with open meetings laws amid pandemic, by Riley Bunch, The Valdosta Daily Times (2020)
'Undisclosed' podcast appeals Floyd Co. judge's order to deny copies of trial recordings, The Associated Press (2016)