T. Brandon Waddell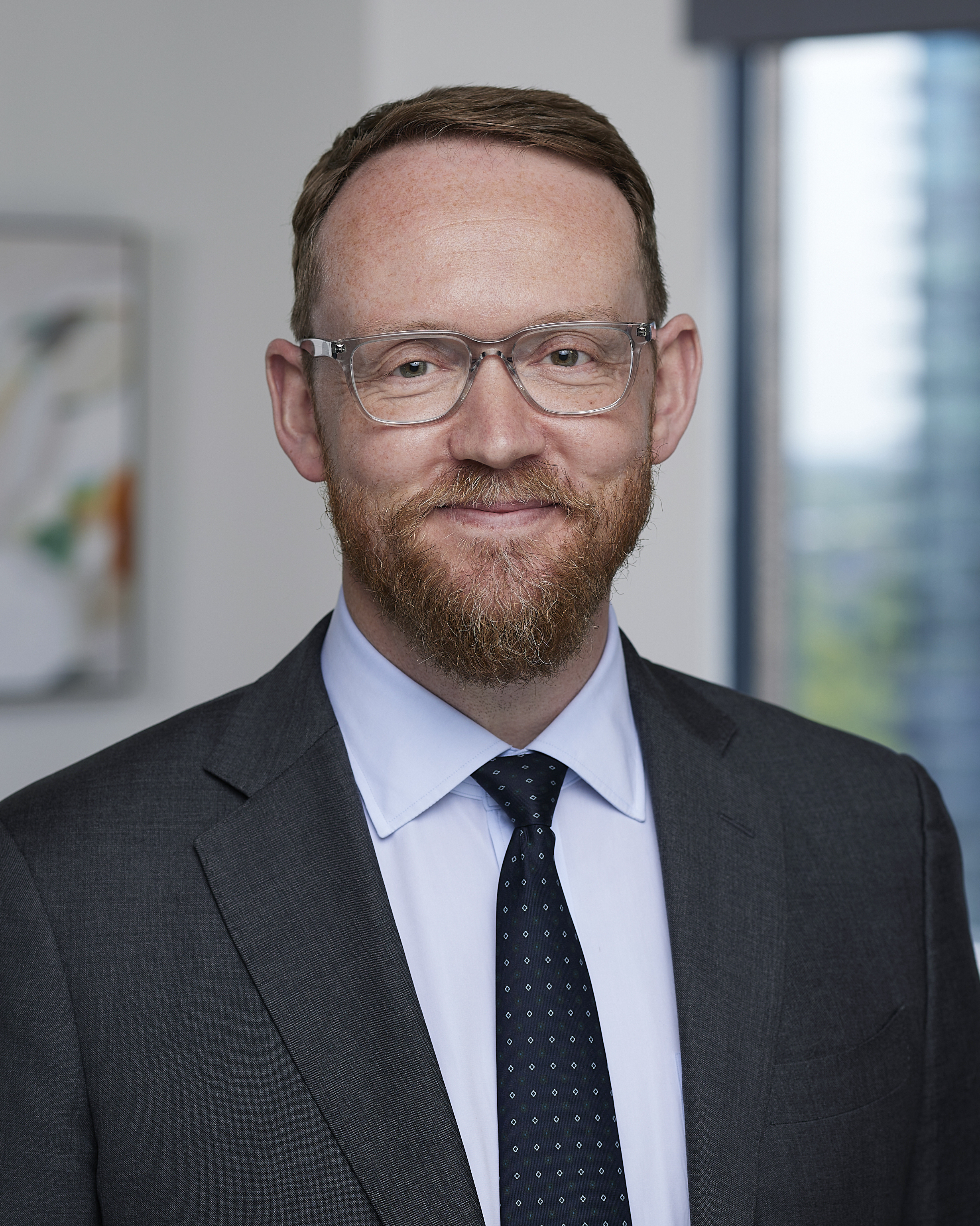 Brandon is a partner with Caplan Cobb whose practice spans a broad range of subject matters, including class actions, business litigation, securities cases, intellectual property disputes, and appellate matters. Brandon has handled matters involving contract and property claims, copyrights and trademarks, alleged violations of the federal False Claims Act and Federal Communications Act, and constitutional claims, among others.
In addition to his work for clients in a variety of fields, Brandon also maintains an active public-interest practice, including representing nonprofits and civil rights groups in voting-rights actions, advising public transparency nonprofits in holding government actors accountable, and successfully advocating before the Eleventh Circuit Court of Appeals in an action on behalf of an indigent federal prisoner.
Before joining Caplan Cobb, Brandon served as a law clerk to two federal judges—first to the Honorable C. Lynwood Smith, Jr., in the U.S. District Court for the Northern District of Alabama, and then to the Honorable Phyllis Kravitch on the U.S. Court of Appeals for the Eleventh Circuit in Atlanta.
"Brandon's client- and results-focused representation, ability to navigate complex legal issues, and deep knowledge of federal litigation practice have proved to be a great leap forward in each lawsuit we've been lucky to have him join."
Practice Areas
PRACTICE AREAS
Business Litigation. Brandon has successfully litigated on behalf of both plaintiffs and defendants in a broad range of business disputes, including partnership breakups, employment-related disputes, breach-of-contract actions, securities fraud claims, asset sales, alleged business torts, and violations of various state and federal statutes addressing alleged business misconduct.
Complex Litigation. Brandon has represented and provided strategic advice to plaintiffs and defendants in class actions, representative actions, and antitrust actions. Cases in which Brandon has served as counsel to plaintiffs in complex actions have resulted in the recovery of millions of dollars.
Appellate Practice. In his two and a half years clerking for the United States Court of Appeals, Brandon developed a deep understanding of federal appellate practice. Since then, Brandon has represented parties and provided guidance in numerous appellate proceedings in state and federal courts in Georgia and elsewhere.
Federal Litigation. As a former federal district and appellate law clerk, Brandon has an intimate understanding of federal practice and procedure. In his regular practice in federal court, Brandon represents clients in cases raising both individual and class-based constitutional claims, as well as claims arising from federal statutes including the Sherman Act, Lanham Act, the Securities and Exchange Act, employment-discrimination statutes, RICO, the False Claims Act, copyright law, the Federal Tort Claims Act, the Telephone Consumer Protection Act, 42 U.S.C. § 1983, the Federal Communications Act, and others.
Education
EDUCATION
J.D., magna cum laude, Vanderbilt University Law School
Managing Editor, Vanderbilt Law Review
Order of the Coif
Honors Scholar
Scholastic Excellence Awards in Regulatory State, Health Law & Policy, and Law of Work
Best Brief Award
B.A., magna cum laude, Washington & Lee University
Finalist, Rhodes Scholarship
Full Academic Scholarship
Robert C. Byrd Honors Scholarship
M. J. Reis Scholarship
Maxwell P. Wilkinson Scholarship in English
Research Scholarship
Dabney Stuart Prize (critical writing)
Sidney M. B. Couling Award (critical writing)
Activities
PROFESSIONAL & COMMUNITY ACTIVITIES
Board of Directors, Atlanta Birth Center
American Bar Association
Lamar Inn of Court
Publications
SPEECHES & PUBLICATIONS
Mission Creep: The Evolving Impact of the Supreme Court's Heightened Materiality Standard for False Claims Act Cases on Common-Law Fraud Claims, Business Torts and Unfair Competition Spring Journal (American Bar Association, 2021)
The Defend Trade Secrets Act after Two Years: A Practical Perspective on its Development, Business Torts and Unfair Competition Update (American Bar Association, Spring 2018)
A Partially Successful Lawsuit May Still Trigger the "Objective Baselessness" Exception to Noerr: IPtronics Inc. v. Avago Technologies U.S., Inc., E&I Update (American Bar Association, Fall 2016)
Noerr Protects a Competitor's Use of the Citizen Petition Process Unless There is Evidence That the Petition Was Objectively Baseless: Apotex Inc. v. Acorda Therapeutics, Inc., (2d Cir. May 16, 2016), E&I Update (American Bar Association, Summer 2016)
Recent Developments in the Law of Arbitration, presented at ICLE's 2014 Seminar on Contract Litigation (with James Cobb)
State Action, Implied Immunity, and Local Government Antitrust Act:  Wooster Industrial Park, LLC v. City of Wooster, E&I Update (American Bar Association, Winter 2015)
T. Brandon Waddell, Note, Bringing It All Back Home: Establishing a Coherent Constitutional Framework for the Re-Regulation of Homeschooling, 63 Vand. L. Rev. 541 (2010).