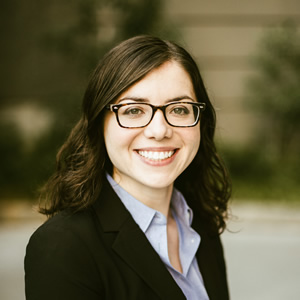 Georgia Supreme Court Reverses Course and Broadens Exception Allowing Recovery of Attorneys' Fees From Bad-Faith Opponents
By: Sarah Brewerton-Palmer
A recent decision from the Georgia Supreme Court has upended the state's rules about awarding attorneys' fees, expanding O.C.G.A. § 13-6-11—one of Georgia's most important tools for recovering expenses of litigation—to include both plaintiffs and any plaintiff-in-counterclaim.
In the American legal system, including in Georgia, parties generally must pay their own expenses of litigation.  Georgia statute O.C.G.A. § 13-6-11 creates a limited exception to that rule and allows a prevailing plaintiff to recover their fees from a defendant who has acted in bad faith, has been stubbornly litigious, or has caused the plaintiff unnecessary trouble and expense.
While the application of § 13-6-11 to a typical plaintiff is straightforward, questions often arise about the statute's application to counterclaim plaintiffs.  In Byers v. McGuire Properties, Inc., 285 Ga. 530 (2009), the Georgia Supreme Court held that a plaintiff-in-counterclaim can recover attorney's fees under O.C.G.A. § 13-6-11 only for permissive counterclaims, not compulsory counterclaims.  A compulsory counterclaim "arises out of the transaction or occurrence that is the subject matter of the opposing party's claim," whereas a permissive counterclaim does not.  O.C.G.A. § 9-11-13.
In SRM Group, Inc. v. Travelers Property Casualty Company of America, No. S19G0473 (Ga. 2020), the Supreme Court reversed course.  In an unusual move, the Court determined that Byers was wrongly decided.  Instead, the Court held that the correct reading of the statute allows plaintiffs-in-counterclaim to recover attorneys' fees under O.C.G.A. § 13-6-11 regardless of whether a counterclaim is compulsory or permissive.
Following the Supreme Court's decision in SRM Group, O.C.G.A. § 13-6-11 is now available to a larger group of litigants.  Any plaintiff or plaintiff-in-counterclaim can seek to recover their expenses of litigation from an opposing party that has acted in bad faith or been stubbornly litigious.  Parties should now consider raising a § 13-6-11 claim for fees when filing any type of counterclaim in Georgia.