Caplan Cobb Celebrates Its Fourth Anniversary
Caplan Cobb LLP, an Atlanta law firm specializing in business and complex litigation, is celebrating the end of its fourth successful year. During its fourth year, we added to our diverse set of clients, achieved great results, and grew our roster of attorneys and staff.
Our Clients
Adding to its diverse client base, Caplan Cobb represented:
Fortune 100, 500, and 1000, Inc. 5000, and international companies in the healthcare, financial services, retail, manufacturing, media, professional services, insurance, real-estate investment and development, and payment sectors;
a variety of healthcare clients, including pharmaceutical manufacturers and marketers, healthcare providers, and practice-management firms;
technology companies in the ticketing, retail, application development, and payment spaces;
a variety of municipal, county, and state governments; and
C-suite executives of various publicly traded and privately held companies, as well as individual directors and officers, executives, business owners, lawyers, accountants, and medical professionals.
Notable Successes
On behalf of plaintiffs, Caplan Cobb lawyers:
Secured a ten-figure resolution and several multi-million-dollar settlements in a business trade-secrets case, executive-compensation matter, and a private tort matter.
Secured multiple six-figure settlements in various complex business disputes, executive-compensation matters, an accounting-malpractice action, and an action involving the alleged improper use of trade secrets.
On behalf of a healthcare company, successfully enforced multiple contracts, obtaining two temporary restraining orders and a preliminary injunction.
On behalf of a technology firm, challenged the award of a multi-million-dollar contract to a competing firm and obtained a resolution that awarded a substantial portion of the contract to our client.
On the defense side, Caplan Cobb lawyers:
On behalf of a payments processor, obtained complete dismissal of an enforcement action brought by the Consumer Financial Protection Bureau.
On behalf of independent directors of a publicly traded bank, obtained complete dismissal of a derivative action.
On behalf of an outside investor in a defense-industry technology company, obtained complete dismissal of a variety of business-tort claims.
On behalf of an international manufacturing firm, successfully compelled arbitration of claims brought in federal court.
Obtained favorable results in several restrictive-covenant matters involving accountants, healthcare providers, and software developers.
Recognition
In its fourth year, Caplan Cobb and its lawyers were recognized by a variety of organizations and publications.
The Atlanta Business Chronicle named the firm as one of Atlanta's 100 Best Places to Work.
Partners James Cobb and Michael Caplan, senior counsel Amy Kelly, associate Ben Cheesbro, and counsel Julia Stone were selected by Georgia Super Lawyers Magazine as Rising Stars in Business Litigation.  Caplan, Kelly, and Cheesbro were also named to Georgia Trend Magazine's list of the "Legal Elite" in Georgia.
Cobb and Caplan were included in American Law Media's and Martindale-Hubble's list of Top Rated Lawyers in Georgia.
Pro Bono & Community Service
Caplan Cobb lawyers continued their commitment to community service by serving in leadership positions for a number of non-profits, including the Southern Center for Human Rights, the Wylde Center, the ACLU of Georgia, and the Fernbank Museum of Natural History.  As a firm, Caplan Cobb also participated in the Georgia Legal Food Frenzy supporting the Atlanta Community Food Bank.
Caplan Cobb lawyers handled a number of legal matters on a pro bono basis:
Michael Caplan, James Cobb, Amy Kelly, and Brandon Waddell represented a legal permanent resident of Iranian origin who was impacted by the January 2017 executive order on immigration.
James Cobb, Michael Caplan, and Sarah Brewerton-Palmer handled an argument before the Supreme Court of Georgia on behalf of Undisclosed, LLC, a well-known podcast, relating to the right of access to the courts.
Michael Caplan and Julia Stone, in partnership with the Southern Center for Human Rights, brought a putative class action seeking recovery of improperly charged pay-only probation fees.
Sarah Brewerton-Palmer represented a prisoner in a habeas corpus appeal in the Eleventh Circuit.
James Cobb, Amy Kelly, and Brandon Waddell finalized the settlement of a voting-rights case brought on behalf of national and state voting-rights organizations. The settlement resulted in fundamental reforms to the process by which Georgia processes voter registrations—and re-enfranchised tens of thousands of Georgia's citizens.
New Members of Our Team
In 2017, Caplan Cobb continued to expand its team by adding two new attorneys.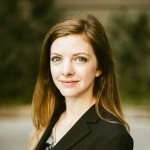 Julia B. Stone
Counsel
Julia graduated with high honors from the Emory University Law School, where she was Executive Notes and Comments Editor of the Emory International Law Review.  She joined Caplan Cobb after practicing for many years at another prestigious litigation firm in Atlanta.  Julia's practice focuses on complex civil litigation and appellate matters.  Read more about Julia here.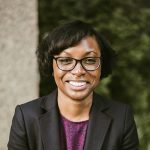 Ashley C. Brown
Associate
Ashley graduated from the University of Virginia School of Law, where she was Articles Editor for the Virginia Journal of International Law.  After law school, she served as a law clerk for Judge Petrese Tucker (Chief Judge of the U.S. District Court for the Eastern District of Pennsylvania) and Judge Bernice Donald (U.S. Court of Appeals for the Sixth Circuit).  Ashley then practiced with a large firm in Tennessee before serving as an Assistant United States Attorney in the Western District of Tennessee.  Read more about Ashley here.
Caplan Cobb is Hiring in 2018
Caplan Cobb is looking to hire an associate with business-litigation experience in a law firm setting.  Experience as a federal law clerk is preferred.  If you know of a qualified candidate, please call us at (404) 596-5600 or email us at info@caplancobb.com.
* * * *
We thank all of our clients, partners, co-counsel, referring attorneys, and friends for the contributions you have made to our continued success.