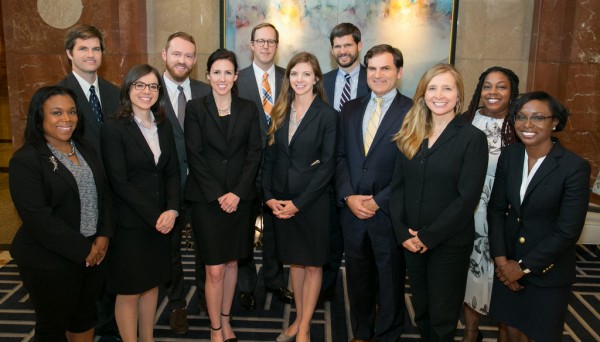 Caplan Cobb, an Atlanta law firm specializing in complex civil litigation and appellate matters, has been named a Best Place to Work for 2017 by the Atlanta Business Chronicle. The Chronicle recognizes just 100 companies as being the best places to work in Atlanta.
"We are thrilled to have received this award," said Michael Caplan and James Cobb, Caplan Cobb's founding partners. "We've always known that our lawyers and staff are among the absolute best in Atlanta, and it's especially gratifying to see that they feel the same way about this firm."
Each year, the Atlanta Business Chronicle partners with Quantum Workplace to find Atlanta companies with the most engaged employees. Winners are chosen based solely on employees' responses to confidential surveys. According to Quantum, the survey is aimed at discovering those companies "where voices are heard, cultures are thriving, and employees are engaged."
Caplan Cobb was founded in early 2014 and, since then, has grown its roster of lawyers and staff by about 600 percent. Brandon Waddell, who was Caplan Cobb's first associate, said of the firm, "One of the most rewarding things about working here is the opportunity we all have to contribute meaningfully to the firm's decisions—for our clients and for ourselves. That culture makes us all better at what we do, and it has attracted a remarkably talented team."
Caplan Cobb and the other selected organizations will be formally recognized at a banquet on September 6, 2017 at the InterContinental Buckhead Atlanta.