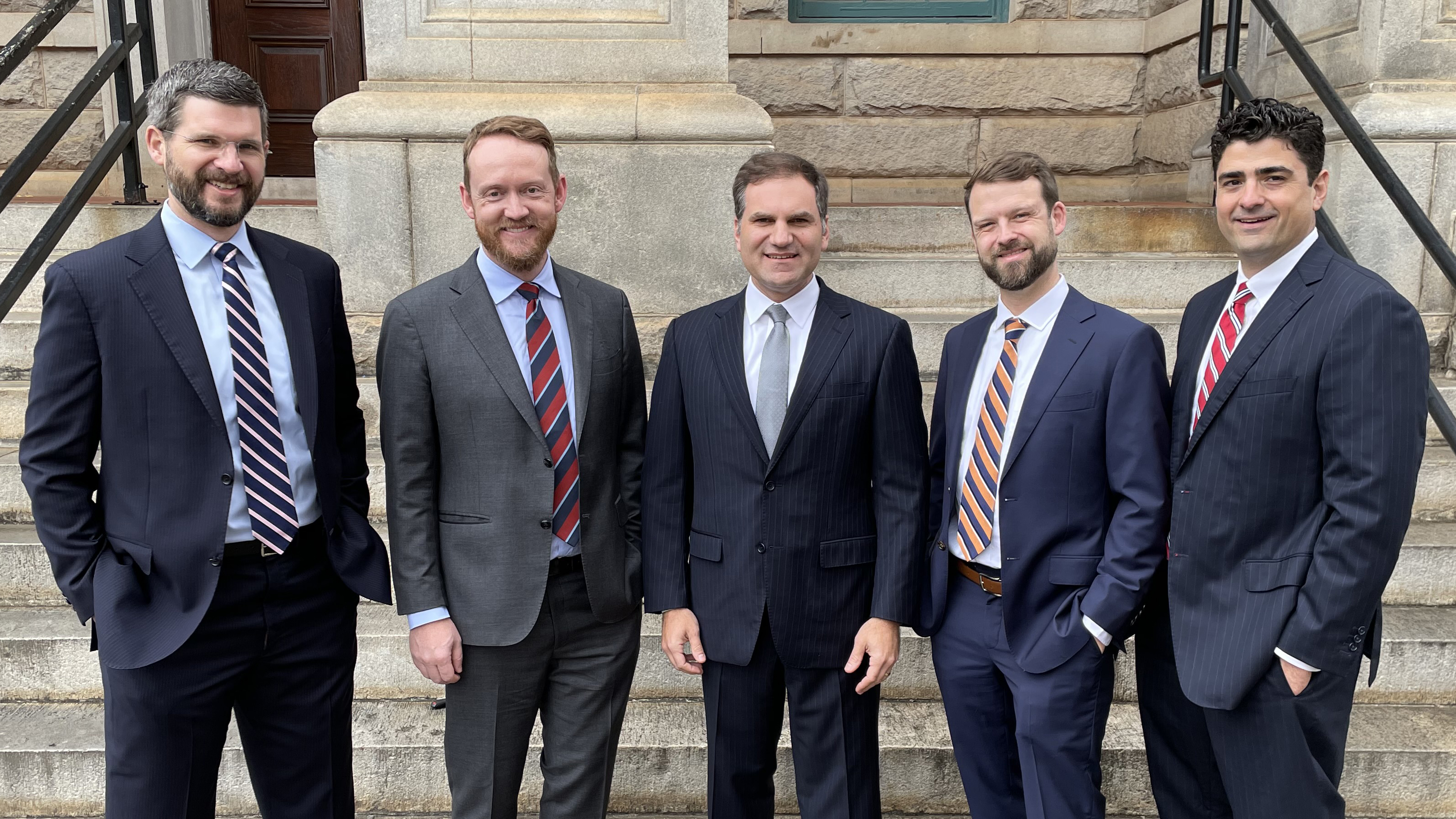 Caplan Cobb LLP, an Atlanta-based business litigation and class action firm, announced today that it has secured a $67 million settlement and significant non-monetary relief in a nationwide consumer class action against prison telephone company Global Tel*Link (GTL).
The settlement, which is subject to court approval, resolves a long-standing class action challenging GTL's practice of taking customer deposits after a period of account inactivity. The settlement provides a full refund to eligible account holders nationwide affected by GTL's inactivity policy from April 3, 2011 through October 6, 2021, and requires GTL to implement comprehensive reforms to its inactivity policy. Caplan Cobb represents the nationwide class along with Radford & Keebaugh, LLC, Andrew R. Lynch, P.C., and Goldstein, Borgen, Dardarian, & Ho.
"From start to finish, we had to fight for every inch of ground we won in the case. We are proud to have achieved a settlement that will provide full refunds to class members and establish important protections for GTL's future customers," said Caplan Cobb's Michael Caplan and T. Brandon Waddell. 
See media coverage of the settlement by the Atlanta Journal Constitution, Law.com, and Law360.
GTL is the largest provider of telecommunications services to prisons and jails in the United States. Eligible account holders established and funded prepaid accounts nationwide via GTL's automated telephone system to receive calls from friends or family members in jails or prisons serviced by GTL. Since 2011, GTL has had a policy of taking all funds that remain in a prepaid account if the account is inactive for a period of 90 to 180 days. 
The case began in April of 2015, when class counsel filed suit in the U.S. District Court for the Northern District of Georgia. The suit alleged that GTL's inactivity policy breached GTL's contracts with its customers. In November of 2020, following over five years of hard-fought litigation, the Court certified the case as a class action. Today, the parties filed a motion seeking court approval of the settlement.
"This settlement provides very valuable benefits to the class members—and to future customers of GTL. Eligible account holders may get a refund of all the money GTL took from them. And GTL has agreed that from now on, it will fully disclose its inactivity policy, increase the period of inactivity to 180 days, obtain a customer's consent to the inactivity policy, and give the customer 30 days' advance notice before applying the inactivity policy—all things it hasn't done in the past," said James Cobb of Caplan Cobb.
Class members who currently have an active account with GTL will automatically have their account credited with any money taken under the inactivity policy, without the need to file a claim. Class members whose accounts with GTL are inactive may file a claim to receive a full cash refund. In addition, if an inactive account holder does not file a claim but re-establishes a prepaid account with GTL within two years of the settlement, that account holder will automatically be credited the amount of money taken due to inactivity.
The settlement also requires GTL to substantially reform its inactivity policy in the following ways:
the period of inactivity required before GTL applies the inactivity policy to an account will be doubled, from 90 days to 180 days;

GTL must fully disclose the inactivity policy to the account holder and obtain the consent of the account holder;

GTL must display the terms of the inactivity policy on the homepage of its website and marketing materials; and

GTL must provide to the account holder at least 30 days' advance notice before taking money from the account because of inactivity.
Caplan Cobb LLP is a business litigation and class action firm in Atlanta, Georgia. Caplan Cobb has recovered over $500 million in class actions, business tort cases, and whistleblower actions. Caplan Cobb also serves as defense counsel in bet-the-company business-litigation matters. Caplan Cobb's attorneys have been recognized as Super Lawyers, Best Lawyers in America, and the firm itself has been named to U.S. News & World Report's list of the "Best Law Firms" in America, as well as a Best Place to Work by the Atlanta Business Chronicle. To learn more about Caplan Cobb's firm principles, click here. To learn more about how we bring clarity to complex disputes, click here. And to learn more about the people of Caplan Cobb, click here.